3 Ways to Ensure your Family has an Active Fall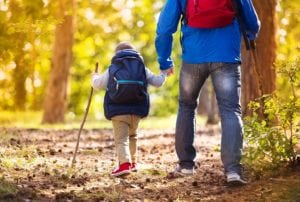 Whip out those fall jackets and sweaters because it is officially October! The leaves are starting to change and the air is getting a little bit cooler. The change in season is the perfect time for fall family outings in your community.
Check out these 3 tips to keep building healthy and fun habits as a family this fall.
1. There is no better time to check out your local trail then during the fall. With the leaves changing, it is such a beautiful sight to take in on bike or foot! Have the kids take a few leaves home for a craft! Put a piece of paper over the leaves and have the kids color over the paper. This will leave a nice outline of the leaf.
2. Take your family to your local apple orchard. In addition to having a fun and active day outside picking apples, you will bring home a tasty snack!
3. Bring the kids into the kitchen to help turn some of those apples they picked into yummy, warm apple sauce! Simply peel, and slice the apples and put them into a pot of boiling water. After the apples have absorbed the water, have the kids mash the apples to the consistency of their choice and add a dash of cinnamon!
For additional tips on living a healthy and active lifestyle this fall, visit the Together Counts™ blog and follow the Together Counts program on Facebook and Twitter.