Celebrating Thanksgiving All Year Long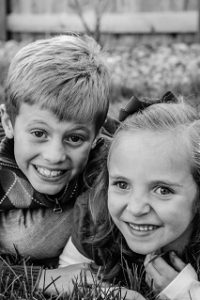 We often associate being thankful with the month of November as we prepare to celebrate the Thanksgiving holiday, but that doesn't mean we can't keep the spirit of Thanksgiving alive all year round. Acknowledging the things in my life that I am thankful for, not just during Thanksgiving, most definitely makes me a happier person.  The Together CountsTM program serves as a great motivator to gather around the family table, and I wanted to share a few ideas for keeping Thanksgiving alive at your family's table year-round.
Create family ritutals.
Whether it is a simple tradition like enjoying "Sunday dinner," regularly getting together with extended family or friends for a gathering, or enjoying some of your favorite Thanksgiving foods throughout the year, there are many ways that we can keep family mealtime special throughout the year.
We don't live near family, but we do like to set aside at least one night a week that is completely free from errands, sports, or appointments so we can enjoy a nice family dinner together. I'll usually serve dessert, too. Sometimes it is something special like a pie or ice cream, other times it is something as simple as a bunch of grapes for the family to share.
After dinner and dessert we like to wind down our evening by having family time together. When the weather is great we enjoy spending time outdoors. Lately the kids really love to go on bike rides in the neighborhood. If the weather isn't so great, playing a family game is the plan for the evening.
Regularly express gratitude.
Kids adopt the attitudes and the words of their parents. Rather than raising my kids in the culture of always needing something more and better, I can help them see and appreciate the things that are good about their life. I deliberately share positive tidbits of my day with my kids and in doing so I can help shape their perspective on life.
The dinner table is a great place to have these conversations because everyone is held captive. I like to ask the kids what the best thing about their day was. I get some much more conversation out of them this way than simply asking, "how was school?" I like to share my "best moments" with them too and I try to focus on moments that show my gratitude.
Another great way to have these conversations is during a family walk or taking one of the kids alone for some fun time.
How do you celebrate Thanksgiving all year long?
For more family meal inspiration, check out these Together Counts' resources:
Katie's lifelong interest in food has shown her that part of the goodness in life is enjoying delicious food with friends and family. Katie Goodman is the cook, recipe developer and photographer behind GoodLife Eats where she dishes on food, books, travel and style. You can also find Katie on Twitter and Facebook.