Encouraging Girls to Make Thoughtful Decisions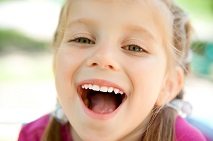 By Dr. Allison Riley
We all make many decisions every day. Some are quite trivial, while others can change the direction of our lives. Should I hit snooze or get out of bed? Ride the bus or drive to work? The tools we have to help us make both minor and important decisions can be critical. As a partner of the nationwide Together Counts™ program inspiring an active and healthy lifestyle, we're sharing how girls can make thoughtful decisions when it comes to themselves, their relationships and their community.
Let us consider the types of complex decisions that elementary and middle school girls make in a day. Should I go with the crowd or stand up for what I believe? Should I continue the gossip chain or choose to stop it with me?
At Girls on the Run we focus on making intentional and thoughtful decisions when it comes to ourselves, our relationships and our community. In fact, "Recognize our power and responsibility to be intentional in our decision making" is one of our six core values. This is not always easy. Sometimes our first reaction to a situation does not lead to the response we would choose if we thought things through. In order to make thoughtful decisions that align with the things that are important to us, we often need to stop and take a breather. That is exactly what we do and teach at Girls on the Run.
When we need to make a decision…
First we STOP. Our lives are so busy, and we frequently rush right through the day without stopping. The first step in making intentional decisions is recognizing that it can be very important to pause for a moment before moving forward.
Then we BREATHE. Not one shallow breath, but several deep breaths. Without realizing it many people inadvertently hold their breath or breathe very shallowly. Taking deep breaths helps us slow down.
Then we THINK…about the situation and brainstorm different ways we can respond. What are my options? What is important to me in this situation? What do I want the outcome to be?
Then we RESPOND, and afterward we REVIEW our response to decide if we would do things differently next time.
Going through this process helps us make intentional and thoughtful decisions, which is why it is a skill we practice with the girls in our program. Practice is a key concept here because it is not enough to try this only one time. Girls need to practice intentional decision making over and over in different situations so that they develop the confidence needed to use this skill in other settings. At Girls on the Run our girls practice it with bullying scenarios, gossiping scenarios and even when they think about the qualities of a good friend.
How can you encourage the girl in your life to make thoughtful decisions?
Help her learn strategies in making thoughtful decisions, such as stopping to take a breather.
Model intentional decision making. Instead of working through the options in your head, say them out loud so she can hear your process.
Give her opportunities to practice making decisions.
Role-play different decision-making scenarios.
Avoid lectures. Instead, practice empathy, offer guidance and let your girl take the driver's seat when it comes to decisions in both her personal life and involving the family.
Help her think through options and also how she might do things differently next time.
Recognize and reaffirm intentional decision-making.
Now we just have to recognize our responsibility to be intentional about encouraging girls to make thoughtful decisions!
Dr. Allison Riley is the Vice President of Quality and Evaluation at Girls on the Run International. Her expertise is in physical activity-based positive youth development programs.
For more healthy reads, take a look at these other articles from Together Count!